Transport on Tuesday Evening and Wednesday Nov 8–9
On Wednesday November 9th (and Tuesday November 8th from 10PM onwards), there will be a national strike in Belgium which might affect your travel plans back home. Therefore, we advise you to already plan ahead and think of some solutions ahead of time, and we will help you to the best of our abilities.
So far, we could think of the following options:
Enjoy Mechelen a little longer
You can extend your stay until (at least) Thursday, Nov 10.
Carpool with colleagues and come to Mechelen by car
There are several car-parks near the conference venue. More info is available here: Venue– Accessibility. A large poster for discussing carpooling or sharing a taxi is set up at the registration desk. You can also try carpooling websites such as https://www.carpool.be/.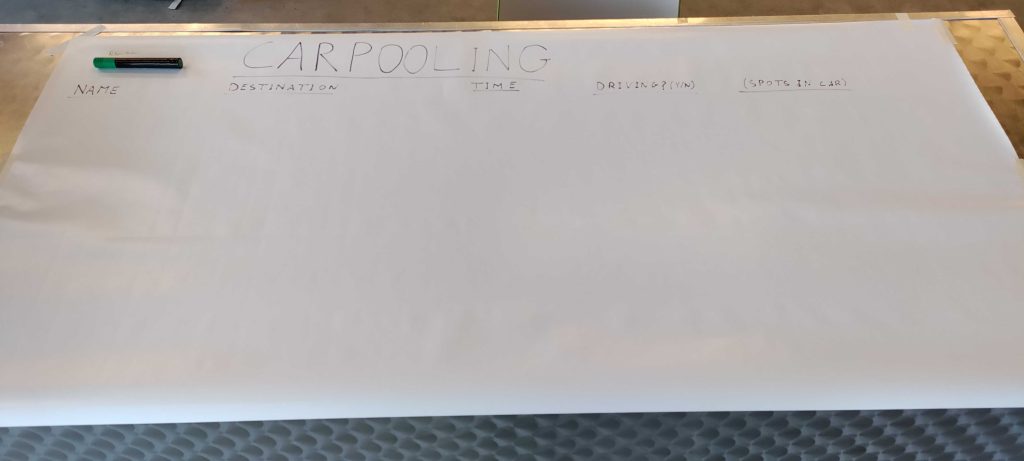 You share a taxi with other attendees
You can take a taxi to your home city or to Antwerp Central station. The following options are available:
Make use of the Flix-bus
You hope for the best
The Belgian railways will announce 24h in advance which trains will ride on Wednesday. Here's what we know so far:
Announcement NMBS November 8

From now on, you can check the availability of your personal trajectory here https://www.belgiantrain.be/en.

Official announcement of NMBS: https://www.belgiantrain.be/nl/travel-info/train-network-travel-info/strike (only in Dutch for now).

About one in four trains will run. In summary:

One in three IC trains runs
One in four S and L trains are running
Most P trains (trains that run during morning and evening rush hours) do not run
There are no trains in the provinces of Namur, Luxembourg and in part of Walloon Brabant (so no trains stop at the station of Ottignies, among others)• The planned SNCB replacement buses between Ottignies and Gembloux and Ottignies and Louvain-la-Neuve will be maintained

Status November 5

Due to a national strike, the train offering will be limited from Tuesday 8 November (10 PM) to Wednesday 9 November. Depending on the availability of the staff, an alternative transport plan will be drawn up and communicated to the travellers 24 hours in advance.

To find out whether your train is running, we recommend that you regularly check the journey planner on the official page of the NMBS or via the NMBS app, from the day before your train journey. For all information about international train traffic, it is best to visit the website of NMBS International.

The "law on the continuity of services for passenger transport by rail in the event of a strike" imposes that key personnel must notify whether or not they are participating at least 72 hours before the start of the strike. The alternative transport plan (the minimum service) is drawn up on the basis of the number of non-striking employees.

For technical and logistical reasons, this transport plan is worked out for 48 hours and then loaded into the NMBS travel planner. For these reasons, the alternative transport plan will only be communicated to travelers 24 hours in advance.

For the time being, we expect a normal service for most international connections including Thalys, Eurostar, TGV INOUI and the IC Brussels-Amsterdam trains. The latter also has a stop in Mechelen.

Incidentally, on November 5, 7 and 9 there is also a national strike on the British railways. This might affect travelers using Eurostar trains.